The #1 reason real estate agents use a coach is to grow their business!!
90% of real estate agents who use coaching see an increase in their business of up to 100% or more!
The reality is that the majority of new agents fail within the first 1-2 years because they don't earn enough business and they don't have any one holding them accountable. NAR statistics show that the median gross income for real estate agents is $47,700, but what if you could earn 5X that amount? Agents who are part of our Coaching program earn $$$, they have the tools to track their business, grow their business and keep the transactions coming in consistently. In our Coaching Program you will close 25 transactions a year!!
Maybe you tried Coaching before and stopped because of costs or promised results that weren't delivered… Or maybe your Coach had a style that didn't work for you, and didn't treat you in a way that brought out your best abilities. We are sorry if you had a bad experience, but know that there are Coaches out there who want to see YOU grow and achieve the success YOU deserve. Our team at Bliss Realty will act more like your personal trainer, your mentor, and your advisor. We like to inspire, encourage, and share in the joy of watching YOU reach and crush YOUR goals.
At Bliss Realty we believe that Coaching should be structured but also based around YOU and your goals. You meet with your Coach and build a business plan around YOUR goals. Coaching is designed to be around 3-4 hours a week and the rest of your time is real estate activities, designed to make money. We have a 12 week training program that is structured around YOUR schedule.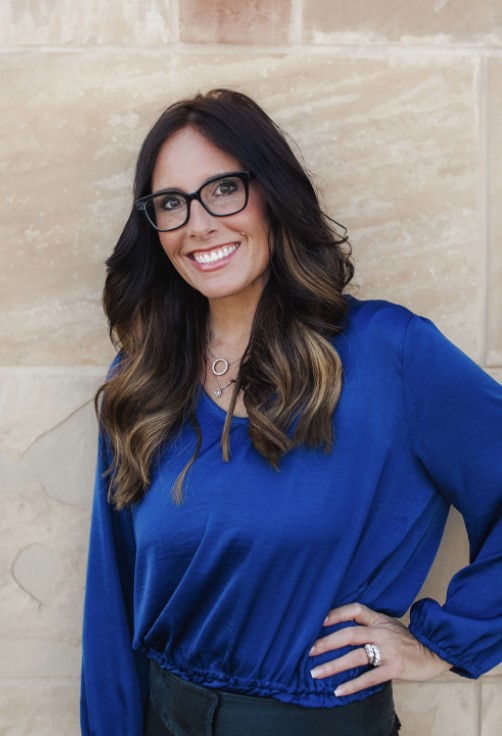 REALTOR® | Co- Owner Bliss Realty, Coach & Mentor
Mara Benson is Co-Owner & CEO of Bliss Realty. She is also the Director of Residential, a Business Coach and a full-time Realtor®. She and her team are committed to meeting their client's needs and expectations with extensive knowledge of the Phoenix Area, Maricopa & Pinal County. They are committed to serving their clients with integrity, honesty, communication and satisfaction. Mara's team loves to assist people in relocating, and they have helped many people move to the Phoenix area.
Mara's team graduated from Arizona School of Real Estate & Business and are members of the National Association of Realtors® and the Southeast Valley Regional Association of Realtors®. The team has over 20 years of experience in Real Estate. Mara personally was a Sales Manager for 60 Agents, and served as a Director on the South East Valley Real Estate Board, 2013-2014 and voted YPN Top Realtor 40 Under 40 – 2013 & 2014.
Mara also holds the following professional certifications:
SFR: Short Sale Foreclosure Resource, National Association of REALTORS®
CIPS: Certified International Property Specialist, National Association of REALTORS®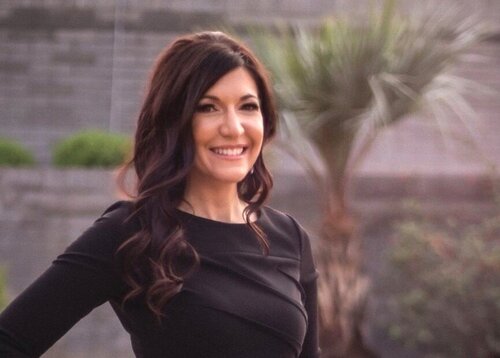 REALTOR® | Coach & Mentor
Upon moving to the Phoenix area, I experienced a life-changing event that shifted me to leave an eight-year hospitality management career into one that I was neither standing all day nor sitting all day. Real estate has been a part of my life since childhood. My father worked for Freddie Mac and my grandfather was a Realtor. I remembered my passion for real estate and discovered it as an outstanding vehicle to help people with one of their most important experiences, their home. I began in property management in 2008. Beginning my real estate career during the market crash was the best learning, beyond what I could have hoped for. I quickly became well versed in short sale transactions, personnel, property and business management, asset management and investor relations. I have been an active licensed Realtor in Maricopa County since 2009 and specialize in re-sale residential, new home sales, and investor needs valley wide. I have received awards in marketing, management and leadership and recipient of the Hyland Bay Top Gun Award, February 2016.
I have dedicated myself to service; developing a more harmoniously advanced community through enhancing greater self-awareness. Through my spiritual, personal and professional journey I have developed a holistic approach to education, guidance, and mentorship serving fellow Realtors, business owners, and clients by assisting them in their own quest for living more open-hearted, purposeful, passionately fulfilling lives.
I have intuition and compassion that have helped me in business to provide exceptional service, to exceed expectations and help others. I have built my business relationships around those seeking wealth & health in finances, mind, and body. I am proud of the dynamic business owners I have partnered with who are committed to their work and growing the community. I am excited to work with you and help you build your real estate career and help you with your journey!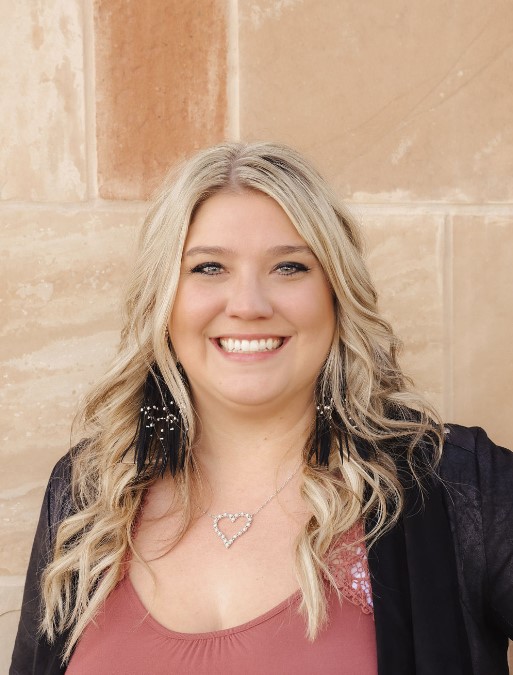 REALTOR® | Coach & Mentor
Stephanie moved to Gilbert Arizona in 2000 with her family, her father was transferred to Arizona from Southern California for his career. Stephanie graduated from Mesquite High School and graduated with a Bachelor's Degree in Elementary Education from Northern Arizona University. Stephanie had the pleasure of teaching in the valley for 6 years. During that time Stephanie purchased her first home and realized that her passion was real estate, and decided to pursue real estate school. Stephanie is dedicated to helping those around her with the dream of homeownership.
Stephanie started out specializing in first-time homebuyers, relocation, new builds and 55+ communities. She became so successful that she retired as a teacher and became a full time real estate professional. In 2020 she started investing with her business partner and created a team at Bliss Realty, focusing on flips and new construction projects. Her successful team has made over $15M in company profit, while holding weekly construction meetings, weekly sales meetings, updating clients & still working with additional clients.
Stephanie enjoys training, mentoring & motivating the sales team on the selling process, paperwork accuracy, company procedures and how to take care of the clients. She has spent time reviewing and evaluating sales performances within a team environment and with each individual agent. Her goal is always to assist buyers and sellers in every aspect of home buying and selling. Real estate is her passion!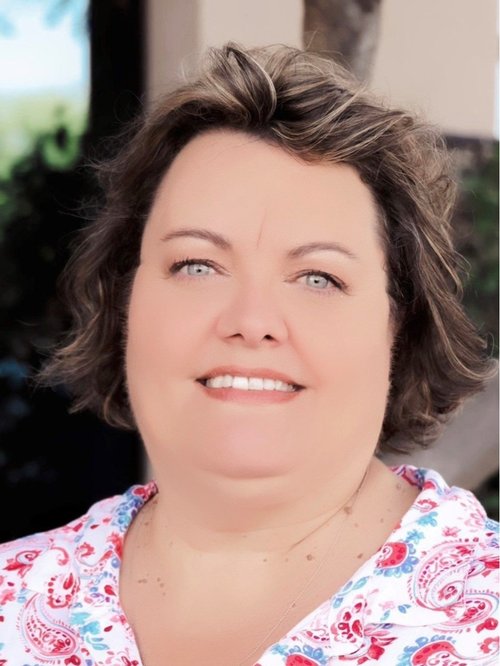 REALTOR® | Coach & Mentor
Cortney Jones is a Real Estate Entrepreneur, Realtor®, Certified Coach, philanthropist, volunteer, wife and mom who is passionate about helping people and giving back.
Creatively investing in real estate since 1992, Cortney has bought and sold over 650 houses using creative financing and none of her own money or credit. She owned and operated a real estate brokerage for 15 years, educating agents on the value of investing in real estate. Investing in real estate is now more lucrative than ever. Investors are purchasing real estate properties, and taking advantage of the best opportunities in multiple states. As high-net-worth individuals consider building generational wealth, investing in real estate is an effective way to achieve portfolio diversity and grow wealth.
Real estate is a pretty unique asset class with a range of underlying characteristics and strategies that can serve multiple purposes for an investor. The asset class of real estate investing inherently has lower volatility and low correlation to stocks and bonds, which can improve the risk/return profile of a portfolio. Real estate investments can help high-net-worth investors, offset a low-yield, inflationary environment, shelter capital gains and offer a tax-efficient investment option.
Cortney has run her real estate investing business as a lifestyle business, changing the focus & business model to meet the time and lifestyle needs of her family. She enjoys helping other women investors on the side as a mentor and coach. As a partner at WREN (women's real estate network) Cortney and her partners educate, encourage and connect women throughout the U.S. to help them live a life that provides freedom, cash flow and wealth.
Cortney spends her working hours these days coaching and training others while investing passively in notes, tax liens, hotels and the occasional rehabs.
In her free time you'll catch Cortney volunteering as a mentor and court advocate for foster children, serving on the Foster Care Review Board, travelling with her family or just enjoying the hummingbirds poolside at her Gilbert, AZ home.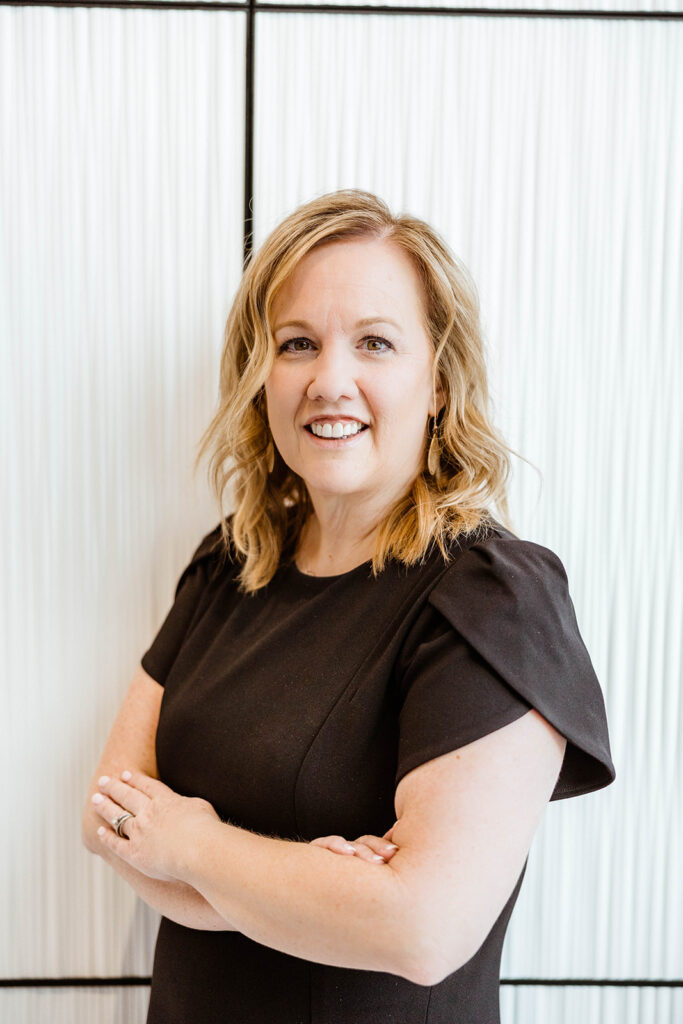 REALTOR® | Coach & Mentor
I'm not your average realtor. I genuinely care about my clients'
dreams of finding the perfect home. With 10 years of
experience, I've learned that it's about building relationships
and creating lifelong memories.  I believe in open communication, keeping you informed every
step of the way. Your goals are my top priority, and I'll work
tirelessly to meet your needs. Whether it's finding a cozy
family home or securing the best offer for your property, I'm
here to make your experience smooth and stress-free.
I coach and mentor fellow realtors to foster professional
growth, instill confidence and contribute to the overall
elevation of our industry.
"I loved working with Melissa. The market is super tough right now
but she worked so hard for us! We moved from Chicago so we were
unable to personally tour any of the houses. She went to the listings
and did a video walk through each one. She is great at negotiating.
She is also just really kind, empathetic and personable!" Hillary W.
"As a new agent and having lacked much needed training, Melissa
was always quick and eager to assist me with processes,
documentation, verbiage and protocols. She has positioned herself
as an educator and mentor to her peers and colleagues as well as a
member of the community. " Marissa L.
EDUCATION
Arizona School of Real Estate,
Real Estate License
2014
Integrative Wellness Academy,
Certified Integrative Wellness
Life Coach
2023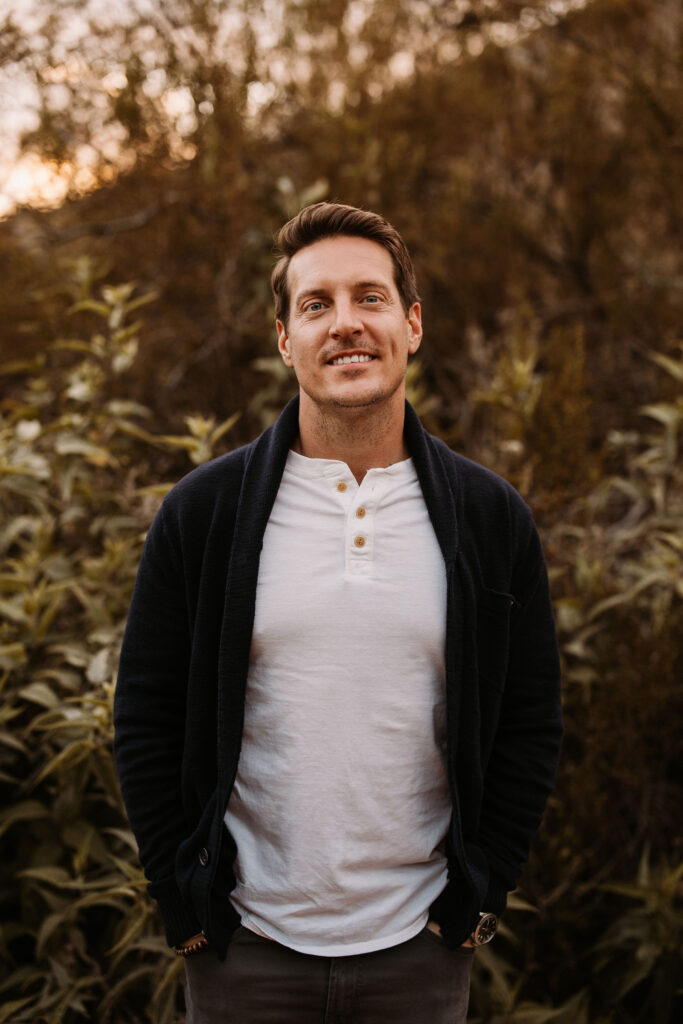 REALTOR® | Coach & Mentor
Grayson is a native to Phoenix, Arizona and has sold properties across the Valley, Prescott, and the surrounding areas.
 At the age of eighteen, he worked full time and spent 6 years attending night school to obtain a 2-year degree from a community college. While persistent in finishing what he started, Grayson realized the traditional "college to career" path, was not the future he desired. His professional journey led him to real estate, and he has never looked back. Within two years of becoming a licensed Realtor®, Grayson became a top producer at his brokerage.
 He learned quickly about the changing markets and that adaptation and marketing is key to staying successful. Over the years Grayson has found real estate to be more rewarding than he imagined. It has allowed growth spiritually, relationally, mentally, and emotionally. Grayson loves the ability to schedule around family time. In recent years, Grayson began coaching and mentoring other agents; showing them how to become business owners and successful Realtors®. He is enthusiastic about real estate and being able to assist others in accomplishing personal and professional goals.
Schedule an appointment
For Career Opportunities Contact Recruiting
[email protected] | 480-215-6658
Zoom interviews available and or in person