WHERE AGENTS
FEEL LIKE A TEAM
At Bliss Realty our culture is to support each Agent, for with each Agent's success comes the Brokerages success.  This has helped to better all of us as a team, and to identify the areas where we can improve to be better Agents with our clients & within the community. 
Bliss Realty's culture is to share our experiences and engage deep knowledge with insightful strategies, to help all Bliss Agents to build into an even stronger, more profitable, and more productive team. 
To ensure that each Agent is successful.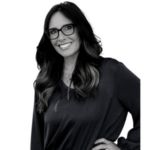 Mara Benson is Co-Owner, CEO of Bliss Realty. She is also the Director of Residential, a Business Coach and a full-time Realtor®. She and her team are committed to meeting their client's, Residentially & Commercially. With extensive knowledge of the Phoenix Area, Maricopa & Pinal County. They are committed to serving their clients with integrity, honesty, communication and satisfaction with their processes. Mara's team loves to assist people in relocating, and they have helped many people move to and from the Phoenix area.
Mara's team graduated from Arizona School of Real Estate & Business and are members of the National Association of Realtors® and the Southeast Valley Regional Association of Realtors®. The team has over 23 years of experience in Real Estate. Mara personally was a Sales Manager for 100 Agents, and served as a Director on the South East Valley Real Estate Board, 2013-2014 and voted YPN Top Realtor 40 Under 40 – 2013 & 2014.
Mara also holds the following professional certifications:
SFR: Short Sale Foreclosure Resource, National Association of REALTORS® CIPS: Certified International Property Specialist. Luxury Specialist & Relocation Specialist.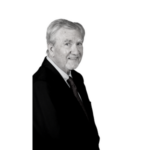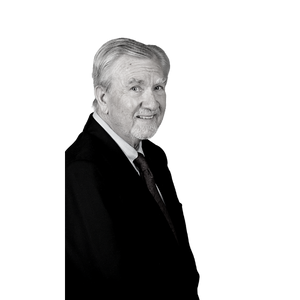 George has over 45 years experience in all aspects of Commercial Real Estate, including: Planning & Design Real Estate Development Sales and Leasing Property Management Investment Brokerage Executive Leadership Specialties: Office, Industrial, Retail and Hospitality properties; public/private partnerships; sales and lease negotiations.
2014 Volunteer of the Year, Mesa Chamber of Commerce 2015 & 2017 Entrepreneur of the Year, Women's Council of Realtors 2017 Small Business of the Year, Mesa Chamber of Commerce 2018 Clifford Harris Oakwood Dignifies Award, Oakwood Creative Care 2018 Inductee, Arizona Veterans Hall of Fame 2018 National Association of REALTORS National Commercial Award 2020 Top 100 Leaders in Real Estate and Construction, WRECon 2022 Top Business Influencer Award, Marketing 2.0 Conference
DESIGNATED BROKER


Lisa Fischer is a knowledgeable and detail-oriented real estate professional with over 25 years of experience in the real estate and financial industries. In addition to her expertise in the real estate markets, Lisa sets herself apart from the crowd via her degree in Paralegal Studies with a specialization in Real Estate Law – a skill that allows her to negotiate and interpret a contract with perfect accuracy. She also has vast experience in understanding and negotiating out-of-state contracts, a true benefit for those looking for retirement communities or second homes from a distance. An Arizona native with an intimate knowledge of the Valley, Lisa's further education in Broker Licensing and Residential Appraisal makes her an indispensable source of knowledge and genuine character.
Lisa believes that a client relationship is built on a foundation of one-on-one personal touch and true interaction. A rare feature in today's real estate field, Lisa is known to her clients as being the one who is willing to go the extra mile with relentless high energy and pooling every available resource for your needs. A charming and fun personality makes every interaction a secure and pressure-free experience, ensuring that your needs are being met by someone with your best interest at heart. Contact Lisa at your earliest convenience to experience first-hand the custom experience and skills that set her apart.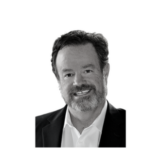 Director of Commercial Real Estate, CCIM


Sean is the Director of Commercial Real Estate at Bliss Realty. His leadership skills are paving the future at Bliss Realty with growth, dedication and excellence for a strong Commercial Team throughout the Phoenix Valley. This is proving successful for the Bliss Agents and Bliss Realty Clients by leveraging our resources and partnerships that we have locally, nationally and internationally.
Sean Brown has been a Valley resident since 1987 and graduated from Arizona State University with a Bachelor of Science in Economics. Sean has been a Business Owner, Restaurant Owner, Development Broker and Commercial Real Estate Professional for nearly thirty years. He has extensive experience in real estate, marketing, and negotiating and navigating thru complex, large transactions.
Sean is a member of the National Association of Realtors, Arizona Association of Realtors, Tempe Chamber of Commerce, Urban Land Institute, Arizona Restaurant Association and New Mexico Restaurant Association.
Sean and his family enjoy being outdoors: hiking, golfing, kayaking and soccer. He coaches both youth golf and youth soccer.
Members Of:
National Association of Realtors, West & Southeast Realtors of the Valley (WeSERV), Northern Arizona Association of Realtors (NAAR), Scottsdale Area Association of Realtors, Phoenix Association of Realtors, Tucson Association of Realtors & Arizona Regional Multiple Listing Service, Inc.,
Offices in Central Phoenix, Gilbert & Scottsdale & 30+ Co-Working Spaces through out the state.