Our network of Commercial Specialist offers a range of services. With over 100 years combined experienced as specialists, we represent the clients best interest when buying, selling, leasing and managing assets.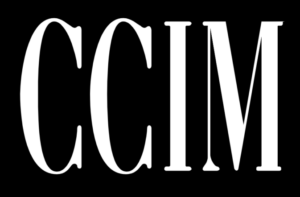 Landlord/Seller Representation
Be confident in our market knowledge direct from the streets; executing several hundred leases per year gives Bliss Realty a unique perspective on the pulse of the market. Let Bliss Realty get you the facts about market conditions before buying or selling a property. We know that pricing is everything. Never feel like your Broker is hiding, we communicate with you. With Bliss Realty you can expect open and honest communication. Elevate your property's awareness through our marketing tools & reports. Landlord and seller representation is our specialty, we have built our business around leasing and selling properties for our local building owners. Bliss Realty has over 50+ years of experience in commercial leasing and sales. We focus on local markets, where our network of agents and brokers both live and work. Because of our comprehensive understanding of the regulatory and business sectors in every community where we are located, we can quickly assess and address any tenant or building situation that arises, saving our clients time and money. And our proprietary services and strategies ensure full occupancy in each of our clients' properties so investments – and returns – are maximized.
We list, lease, and sell commercial buildings, we lease hard-to-lease vacant space and we sell hard-to-sell buildings by professionally managing the process. We add value by using best-of-practice marketing techniques which normally increase a building's cash flow. If you would like to know more, give us call today!
Tenant/Buyer Representation
Work with our experts and receive advice and guidance on investment structures, such as 1031 exchanges. When deciding on which property to purchase, to rolling your sales proceeds into a new property, Bliss Realty Commercial can help buyers and sellers explore all their options. Our local market knowledge allows us to help tenants and buyers find the right location at the right price. Our deep understanding of local market conditions and their trends (rent rates, occupancy rates and absorption rates, and specially incentivized lease opportunities), put our tenants on the inside of the information-track which can improve their business location, reduce their operational costs, and increase their profit.
We are relationship based real estate advisers for a reason, our relationships with local tenants and buyers is the basis of everything we do. Our business is built on local businesses thriving, putting our local businesses in the right location at the right price gives them one less worry and helps put them on the right foot for success. We treat all of our clients equally and realize that we need our small businesses, no matter your business size, at Bliss Realty Commercial we will take care of you.
As our population increases, land becomes an increasingly scarce commodity. This has resulted in land development becoming increasingly challenging. There are more government regulations and impact fees today than ever before. A host of local restrictions can also add to the difficulty of development. Dedicated. Experienced. Responsive. Our team at Bliss Realty & Investments is one of the Valley's most trusted and respected commercial real estate firms in Arizona. Consistently growing our market share and client base to become a leader in the Phoenix Metro area, this impressive advancement through both up and down markets is a testament to the dedication and excellence of the Bliss Realty Commercial Team. We are capable, creative, and committed to providing only the very best in customer satisfaction.
Bliss Realty Commercial possesses an exceptional understanding of the complex factors that influence the land brokerage transaction and subsequent development. Our associates specialize in land brokerage and development services and have the extensive experience and contacts to get the deal done right. Whether a buyer or seller, a tenant or owner, we understand that each commercial real estate transaction is your personal, important investment. As your business partner and advocate, we ensure your best interests are achieved and your every opportunity is maximized.
Bliss Realty Commercial's industrial experts continually stay up-to-date on the latest national and international economic issues and real estate markets. Looking to buy, sell, lease or develop industrial property?
In the fast-paced, ever-evolving industrial sector, we are here to provide you with an array of consulting services and expert advisors who can guide you each step of the way. Our Commercial Team will work in a manner that transcends industry basics in order to achieve the greatest success possible for you. Year after year, clients benefit from the value that comes from working with our professionals in an organization where bureaucracy is minimized, and optimal results are paramount.
Bliss Realty takes a pride in our local market expertise, collaborative culture and innovative technology tools, it is the personal, deep-dive understanding of your real estate needs that sets us apart.
Office Space & Multi Family
Office landlords and tenants rely on Bliss Realty Commercial's intimate knowledge of local office markets and existing tenant base in order to successfully negotiate winning deals. Accelerate your success in seniors housing, whether you're a commercial real estate investor, developer or operator in the seniors housing sector, you are part of a growing industry with complex needs — from regulatory considerations to security requirements. Our specialists understand the nuances of all seniors housing asset types, from assisted living and senior living residences to skilled-nursing and rehabilitation facilities.
Our Commercial Team can provide you with a full range of services including acquisition and disposition, debt and equity sourcing, and consulting and advisory services. Our experts are trained in marketing strategies that maximize results while protecting the well-being and stability of properties and their residents and employees. Our goal is to not only ensure success for your seniors housing property, but to deliver expertise that provides measurable value along the way.
Student housing, with a thriving academic community and a strong bottom line for developers and investors. Another way to look at Multi Family options and strategize your money, meet with our commercial experts with their market knowledge to discuss global platform of services, reach and connections. Throughout acquisition, renovation and disposition, we will help achieve your goals through in-depth market research, credible underwriting and targeted marketing strategies tailored to your objectives.
The affordable housing sector is highly technical, with difficult-to-navigate capital structures. From the nuances of Housing and Urban Development (HUD) requirements to the Low Income Housing Tax Credit (LIHTC), we stay on the cutting edge of ever-changing regulations, trends and market research. By bringing together our expertise and proven track record to focus on your specific needs, we can help you successfully navigate every step of the process, whether you're looking to buy, sell, renovate, refinance or develop affordable housing.
Real estate retail representation is exactly how it sounds. We help clients make sound decisions by analyzing their property and its location as well as, whether they should stay or leave a property based on their needs and goals. Our team of professionals b at Bliss Realty focus on the best interest of the client and work tirelessly to meet their financial and commercial real estate portfolio goals. Our agents are very familiar with the Phoenix areas and are extremely knowledgeable on all aspects of the industry.
Choosing Bliss Realty real estate tenant representation services to assist with assessing your properties is one of the best decisions any tenant can make. Bliss Realty experts represent commercial, office, industrial, and retail tenants in the areas of site selection, disposition, and market positioning. Leveraging our strong market knowledge, extensive contact base, experience, and professional research staff, we work hard to help our clients choose the right property that will help them achieve their commercial real estate portfolio growth and financial objectives.
Bliss Realty hotel experts utilize their unsurpassed savvy and vast connections to provide strategic solutions to our investors in all hotel and resort asset classes. Our team of professionals will serve as a one-stop shop for all your lodging investment needs, including disposition, acquisition, financing and valuations.
We can provide consulting and advisory services to ensure you have the valuation and market analysis information you need to select the best asset and move forward with a successful transaction. Or if you require debt and equity financing, we have the relationships and expertise to provide both borrowers and lenders with competitive advantages in the capital marketplace.
We know the lodging industry inside and out, but our clients also benefit from our regular collaboration with colleagues in related areas of specialization, such as land and golf courses, to maximize their investments. We bring together the expertise, relationships, technology and market knowledge to ensure successful transactions that exceed our clients' high expectations.
We leverage resources and partnerships nationally and internationally to accelerate the prosperity of our client investments. There are countless openings in the market today. Bliss Realty will assist you in seizing the lucrative U.S. commercial real estate market opportunity. Using our local, regional and national market knowledge Bliss Realty Commercial provides dedicated investment guidance.
The national and international real estate market is ever changing and moving faster then ever before. The associates at Bliss Realty will provide the fast paced research needed to stay on top of critical factors that relate to making every deal a success. With a commitment to excellence and integrity, Bliss Realty is the way to go when it comes to creating prosperous win-win deals.